WeAutomotive Group delivers unique, high-value, content-lead technical agendas and networking forums for the Electric Vehicle Sector.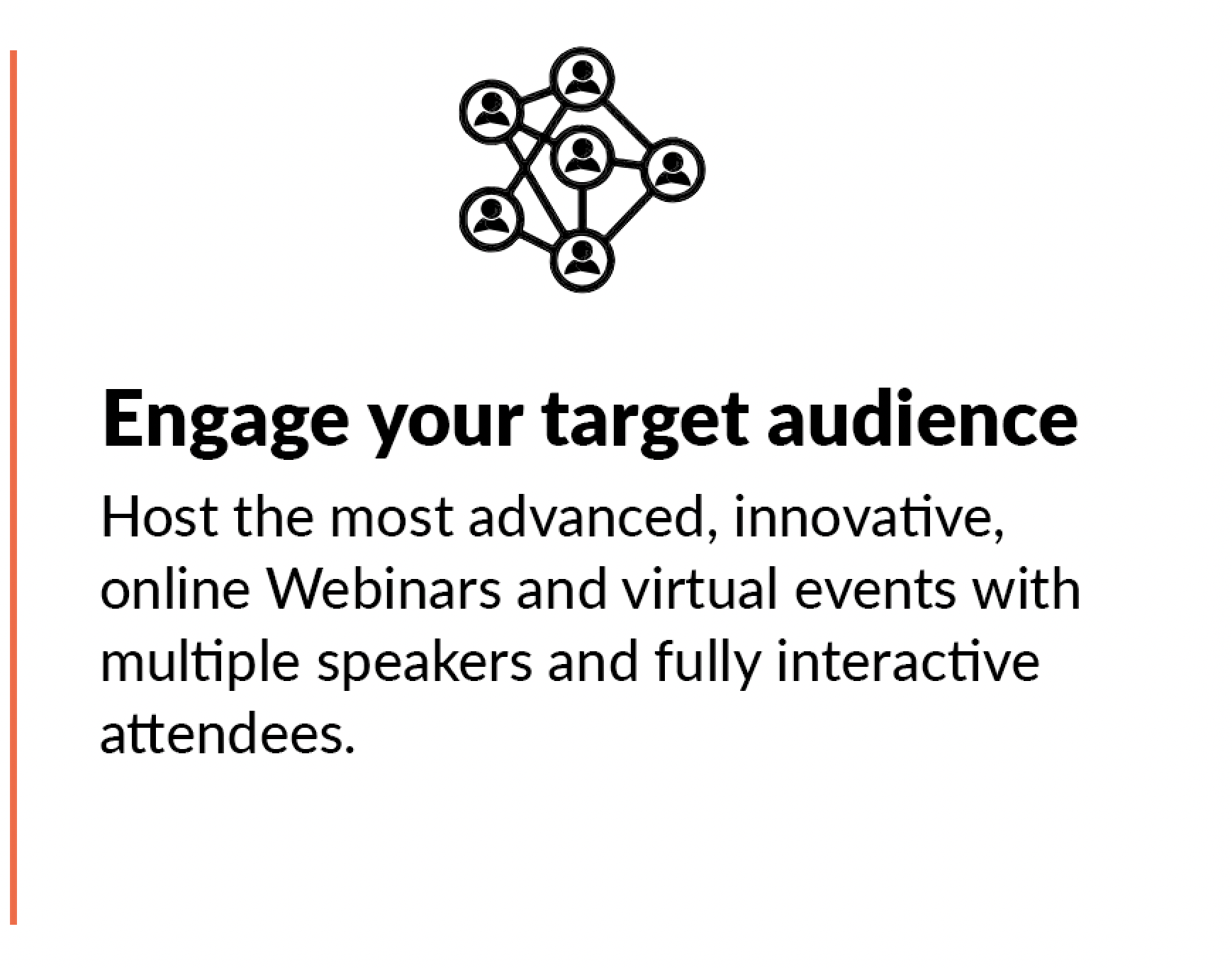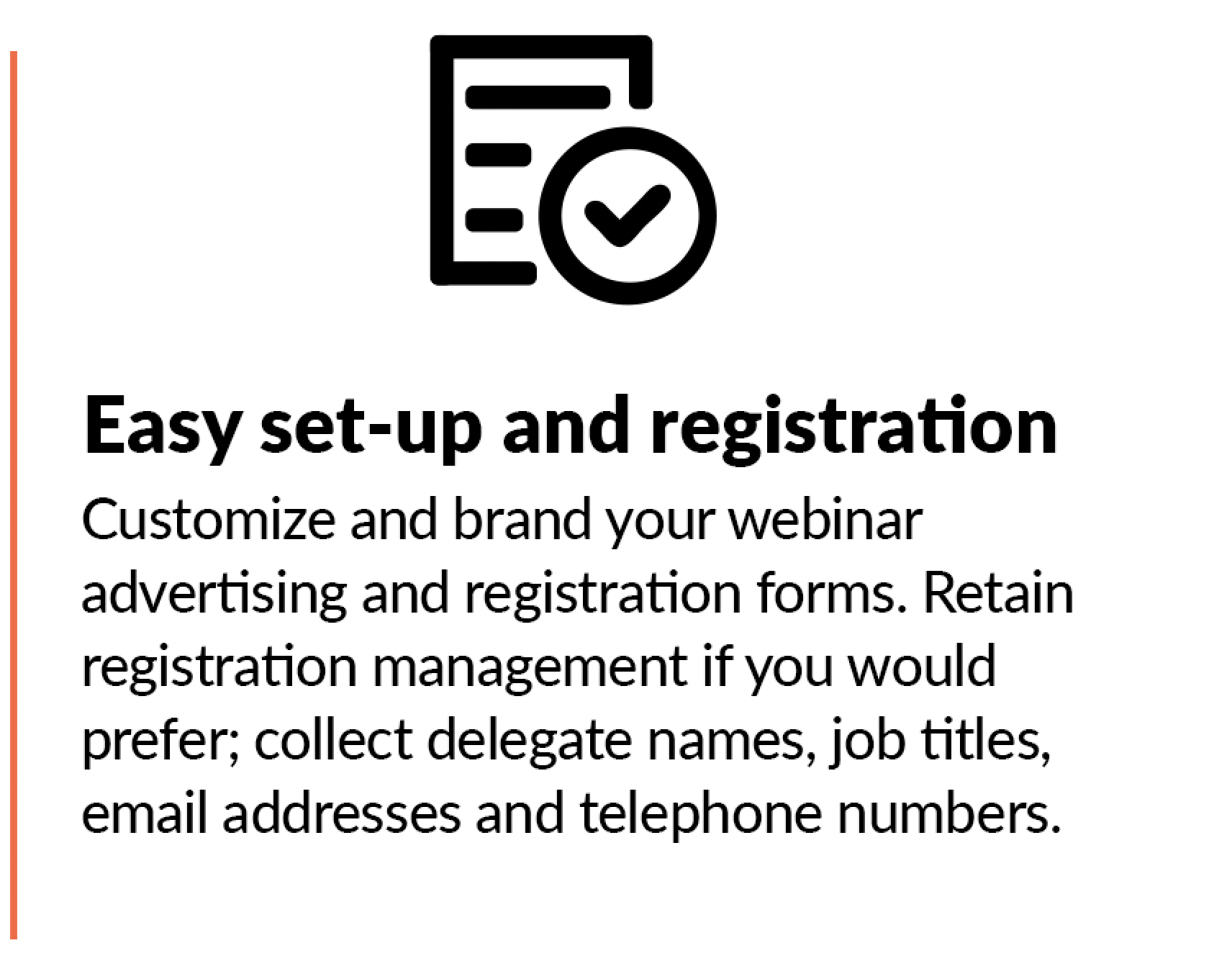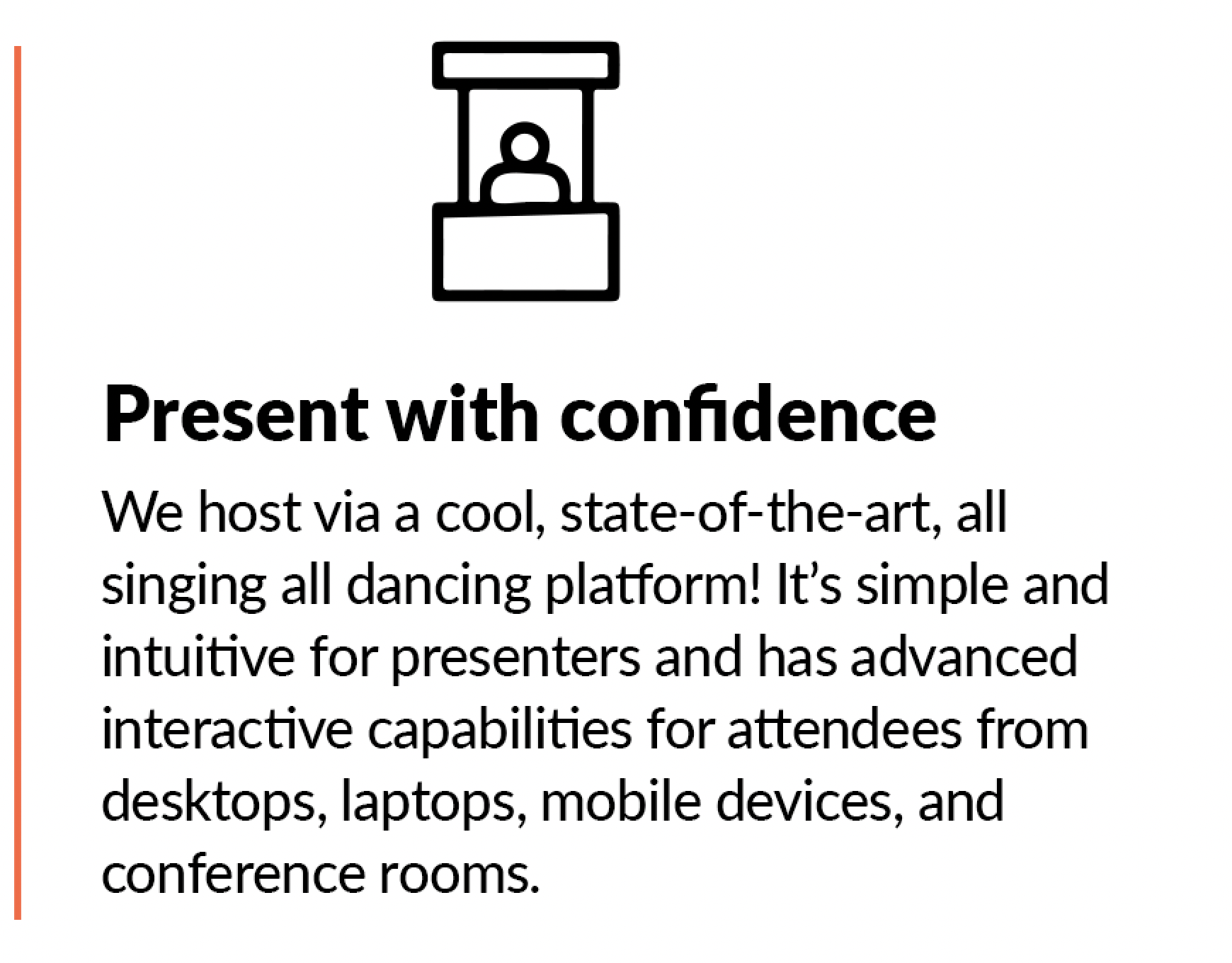 Chat: Set private and group panellist chat settings for attendees and panellists
Q&A And Polling: Manage and share audience input in Q&A dialog box where attendees ask questions, either live audibly or text answers
Attendee "Raise Hand": Increase attendee engagement by allowing virtual hand-raising
Attention Indicator: Track how engaged your audience is with your content and which viewers show the most interest

HD Video And Audio
Multiple live video presenters and panellists can share their webcam and interact with the audience; If you'd prefer, you can to remain unseen, or just post a profile picture.

Live Broadcasting
We can all broadcast live across all social media channels with Facebook Live, YouTube and LinkedIn integrations.

Full Featured Host-Controls
Mute/unmute panellists, and promote attendee to panellist, giving them audio and video capabilities for enhanced engagement.

Reporting & Analytics
Get reports on registrants, attendees, polling, engagement levels and Q&A for follow up.

On-Demand Viewing
Host larger-scale events with help from our team, including planning, rehearsal and live support.